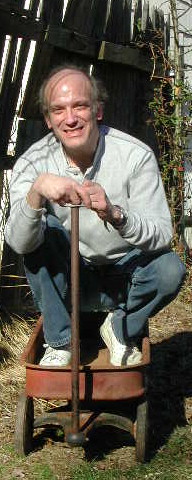 Where Did My Brain Go? Again. (sigh)
Where Has My Blog Been?
My traumatic brain injury (TBI) has affected me in many ways, but the top two areas are:
Short–term memory
Impulse control
Computers solve the first problem, because once you type something. you don't have to remember it anymore.
Impulse control is different. You have no idea, how many times I have pressed "Send" when I should have pressed "Cancel."
What Did You Do Now?
Although I am over 50 years old, I still get excited like a little boy. That is fine, when I am writing about New York Giants, or Bear Grylls, but problematic, when something annoys me – like budget cuts for Defense and Veterans Brain Injury Center while America spends $4,658,686,000 for the Iraq Freedom Fund.
It gets worse when I write late at night, when I should be sleeping.
My friends are used to this, and I have heard, "What did you do now?" more times than I care to (or can) remember.
I used to drink when I got annoyed, and make things much worse, but as you can see from the photo, I am on the wagon now.
Get to the point!
I was tired, angry, and writing about politics, when I accidentally confused an urban legend with a fact.
I apologized to a representative of the individual involved, and removed my blog a few minutes later, and waited for the idiotic post to go away.
How Big Is Google's Cache?
The post is gone, and I missed blogging, so I have returned. I will avoid writing about politics in the future, except for legislation related to traumatic brain injuries, or if Michael Strahan runs for President.
Michael Strahan for President
Why Strahan? He is a proven leader, will probably retire, and he knows as much about defense as anybody.