Mitchell D. Miller
Tampa

,

FL

33624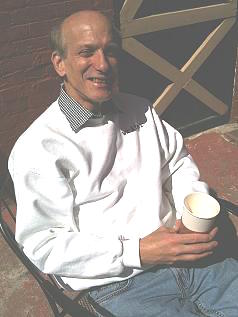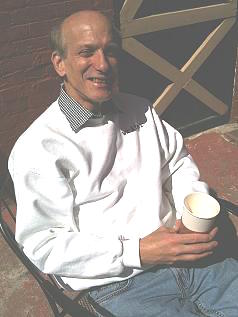 Hello. Nice to meet you, but I am not your next Tampa WordPress developer.
WordPress co-founder Matt Mullenweg presented nine priorities for 2019 WordPress. He wants WordPress users to edit documents and widgets with the Gutenberg editor.
I do not like using the Gutenberg editor. I plan to stop using WordPress.
Why isn't the Gutenberg editor a plugin?
I maintain a site with Gutenberg for testing. Gutenberg is hard to use, and adds "junk" to your HTML.
For example, a Gutenberg "blockquote" is <blockquote class="wp-block-quote">
Is there a wp-block-quote class in your stylesheet?
Gutenberg reminds me on Windows 95. I made a service call 20+ years ago to an office where six employees were unable to work from Windows 95 errors. Imagine six unproductive employees trying to use Gutenberg.
I still update my Quick Mail plugin, but I plan to stop using WordPress.
Recent WordPress releases added useless features that I must remove. This site has six active plugins, to remove features.
WordPress makes be block the REST API and xmlrpc from intruders. REST API provides too much information about sites, too easily. I never used xmlrpc in 10+ years of WordPress.
I can install the Classic Editor plugin to keep Gutenberg out of my life. Plugin "will be fully supported and maintained until at least 2022." What happens after that? Will I have to stop updating sites?
What about themes? Will theme authors support Classic Editor and Gutenberg, or will theme updates break sites?
Nobody knows.
calmPress will be a good alternative soon.
I hope you find another Tampa WordPress developer.
What Did People Say About Me?
Mitchell is an outstanding developer who I have and would trust with my life. Exceptional skills and great work ethic. — Peyton Fouts
I wanted to give a statement about the professionalism and work ethic of Mitchell Miller. I have worked on a number of projects with Mitchell for over a year and can attest to his ability and knowledge in the field of WordPress construction and optimization.

I have come to rely on his expertise and help for my many and diverse web sites from simple landing pages to complex portal construction. He has always delivered for me.

He is trustworthy and competent in what he does.

Warm regards,
Ronald L. McDonald
Mitchell D. Miller has been a pleasure to have work on my websites.

Over the past twenty years, I have had interaction with numerous website builders, developers and IT personnel. Finding Mitch has made my life considerably easier. Mitch listens to me to understand my goals and objectives thoroughly. His suggestions on security, seo and upgrading my websites have been spot on.

Mitch's response time to my requests has been outstanding. I never have the feeling that the hours he spends on my websites are inflated. I highly recommend Mitchell D. Miller. — Rande Friedman