Mitchell D. Miller
Tampa

,

FL

33624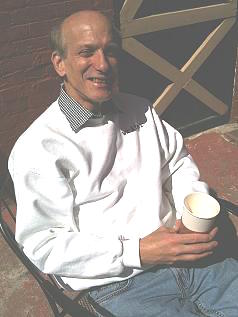 Is your Web site broken?
I can fix most problems on PHP and WordPress sites. I have worked on many varieties of PHP systems.
Was your WordPress site hacked?
I can remove malware and vulnerabilities.
Is your site mobile-friendly?
Google prefers to list mobile-friendly sites to mobile searchers. Don't you want your site to appear in mobile search results?
This document is mobile-friendly. I can make your site and documents mobile-friendly, too.
Adding Features
HTTPS / SSL
WordPress Plugins

I enjoy writing administrative plugins. My free Quick Mail plugin sends a quick email with an attachment, from any WordPress administration page. It also sends private replies to comments. Quick Mail has a five star rating on the WordPress plugin repository.

Affiliate Shopping
Payments
Descriptive search results

I can add hidden search data to your WordPress theme.

Tired of shared hosting?

I can move your site to a secure Linode VPS, and cache pages to improve your response times.
This site scored 97% on the GTMetrix Page Speed test.
Limitations
Many problems which seem complicated, can be fixed in less than 2 hours of my time.
If your Web site requires significant changes, I prefer to work on a duplicate test site. You will be able to approve changes on the test site, before they are installed.
I can create a new WordPress blog for you, with a test site and production site. However, I cannot design it. There are many outstanding commercial themes available, for under $100. This blog was created from a commercial theme by Kubasto. I optimized the theme for search engines with my own WordPress plugin.
What Do I Need From You?
Send me an email, and explain your problem.
Please include links. I will check out your site and respond with an estimate within one day.
What Do People Say About Me?
Mitchell is an outstanding developer who I have and would trust with my life. Exceptional skills and great work ethic. — Peyton Fouts
I wanted to give a statement about the professionalism and work ethic of Mitchell Miller. I have worked on a number of projects with Mitchell for over a year and can attest to his ability and knowledge in the field of WordPress construction and optimization.

I have come to rely on his expertise and help for my many and diverse web sites from simple landing pages to complex portal construction. He has always delivered for me.

He is trustworthy and competent in what he does.

Warm regards,
Ronald L. McDonald
Mitchell D. Miller has been a pleasure to have work on my websites.

Over the past twenty years, I have had interaction with numerous website builders, developers and IT personnel. Finding Mitch has made my life considerably easier. Mitch listens to me to understand my goals and objectives thoroughly. His suggestions on security, seo and upgrading my websites have been spot on.

Mitch's response time to my requests has been outstanding. I never have the feeling that the hours he spends on my websites are inflated. I highly recommend Mitchell D. Miller. — Rande Friedman