Vice Presidents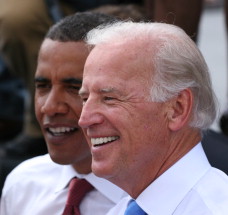 This, the third item on my list is also easy. No – not easy, but straightforward. Which describes Girardi situation too.
Why Biden?
I used to find news depressing, now it is just confusing. Consider this:
During an English class at Kingsborough Community College, a student was caught plagiarizing a magazine article, and forced to repeat the course. I remember the incident, because our teacher was outraged, and discussed plagiarism for next two classes.
I also remember this, because Senator Joseph Biden, took up an entire class. You can learn more about Biden's plagiarism at Wikipedia and 10 high-profile plagiarism cases.
If Biden was forced to withdraw from 1988 Presidential race because of plagiarism — why is he running again?
Sarah Palin Makes Sense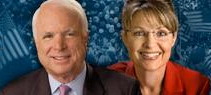 My image of Republicans, is Senator Larry Craig and friends, complaining about abortions, and advocating teen abstinence. So I can understand why John McCain would want a woman, especially with Hillary Clinton out of the race.
Sarah Palin was a great choice! She is against:
abortion
teaching sex education in schools
protecting ANWR from oil drillers
listing polar bears as a species threatened by global warming
Incidentally, she has nothing against polar bears: she simply does not believe that global warming was caused by people. From a recent interview:
| | |
| --- | --- |
| Q | What is your take on global warming and how is it affecting our country? |
| A | A changing environment will affect Alaska more than any other state, because of our location. I'm not one though who would attribute it to being man–made. |