NY Giants Advance to NFC Finals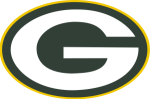 The New York Giants continued their drive to Super Bowl XLII yesterday, by defeating the Dallas Cowboys 21–17 at Texas Stadium, in Dallas. The Giants set an NFL record, with their ninth consecutive victory "on the road" — away from Giants stadium.
Offense Played Well Enough
Michael Strahan's description neglects to mention that Eli Manning finished the day with a quarterback rating of 132.4 — the highest of his career.
Giants scored on their first possession, but were down 14–7 when they got the ball back with under a minute left in the first half. Then they executed a stunning 71 yard touchdown drive in 41 seconds, which was aided by a Jacques Reeves face mask penalty.
Slamming Spikes
Running back Brandon Jacobs scored a touchdown and, for the second week in a row, ran through the end zone, and slammed the ball against the stadium wall. I thought it got the team excited last week, but it only seemed to get Jacobs excited yesterday, and it terrified some unsuspecting fellow, who was leaning against the wall on the other side of the exit.
I have mixed feelings about it. I just hope that the league doesn't fine him, or worse penalize the Giants, if he does it again next week.
We had to turn it up a notch, and we turned it up a notch
Michael Strahan's description of the defense says it all.
Cowboys quarterback Tony Romo is a great athlete. He frustrated the Giants several times during the game, once turning a near sack into an 11 yard run. But the Giants wore down his offensive line, and stifled his receivers. After the game, Romo said:
"Give the Giants credit, they did a good job today"
Giants New Coach
The Giants injured cornerback, Sam Madison, did a great job on the sidelines, as an extra coach. He reviewed photos and plays with the defensive backs, whenever the offense was on the field. Kudos to Sam and the Giants, for holding Terrell Owens to 49 yards, on 4 catches, with one touchdown.
Defensive coordinator Steve Spagnuolo deserves lots of credit for turning this team around. Atlanta Falcons have requested permission to talk to "Spags" about their vacant head coaching job, and it will be a huge blow to the Giants, if he leaves them at the end of the season.
University of Hawaii is interested in hiring Giants offensive coordinator Kevin Gildbride, to be their head coach. Now that the Giants are winning, I hope to see him back next season, too.
My Third Wish
One of my five wishes for 2008 has now been fulfilled!
New York Giants play the Green Bay Packers on Sunday, at 4:30 P.M. in Green Bay, Wisconsin. Packers scored touchdowns, on six consecutive possessions, against the Seattle Seahawks on Saturday.
Seattle was leading 14–0 after two fumbles by Green Bay running back Ryan Grant. But Grant regained his composure, and wound up with 201 yards, on 27 carries — an average of 7.4 yards!
Of course, when Packers want to pass, they have Brett Favre and Donald Driver.
Giants won last two games because their defense adjusted to their opponents schemes. Coaching has improved tremendously. Eli Manning has not fumbled, or had a delay of game penalty. Veterans Amani Toomer, and Michael Strahan, are making big plays.
Brandon Jacobs is enjoying running through the end zone so much, I hope he has two more games to do it this season!