Remembering Ellen O'Mara
The willow weeps and having wept
Can weep no more but still it cries for me
It cries in sympathy, it knows that you are gone – Harry Nilsson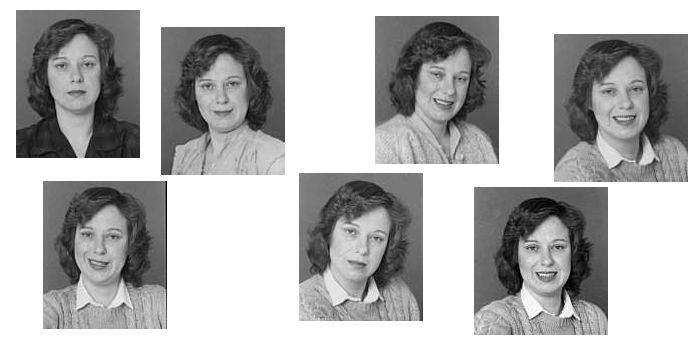 Meeting Ellen O'Mara on a Fateful Day in Manhattan
I met Ellen O'Mara on an oppressively hot day while waiting for the Uptown 1 train. Manhattanites had abandoned the steamy subways for breezy buses, and we found ourselves alone on the 72nd Street platform. Earlier that day, our not-so-benevolent Transit Authority had remodeled the benches, making it impossible for the homeless or inebriated to lie down, and for anyone else to sit comfortably. After watching Ellen fidget, I remarked, "Fat people are in big trouble if two skinny people like us can't get comfortable." She laughed, and we sat together on the train.
Our conversation was so interesting that I missed my stop for the first and only time. We met again over the weekend and began living together a few weeks later. Ellen was simply the nicest person I had ever met. She emanated warmth and joy, and we agreed about almost everything.
Ellen's Remarkable Journey from Red Cross Girl to Broadway
Ellen O'Mara had the potential to be a great New York success story. Born and raised in Manhattan, she won a contest to be the "Red Cross Girl" at 17. Ellen appeared on posters, dressed in a nurse's outfit, for a year. She auditioned for films and was selected for her best-known role as Alice Blake in "Up The Down Staircase."
Ellen O'Mara received a scholarship to the Julliard Acting School and made it to Broadway the following year. Unfortunately, after several months of rehearsals, "The Freaking Out of Stephanie Blake" closed after three previews.
When I met Ellen, she was performing for an audience of one, reciting a script to whomever answered the phone, selling subscriptions for Lincoln Center. Several of her co-workers were unemployed or underemployed actors.
A Life Altered by Illness: Ellen's Battle with Pancreatic Cancer
Ellen worked evenings, and we would walk home, a two-mile trek up Amsterdam Avenue. Our routine was broken after she complained of back pains, and we started taking the subway. Ellen, who was limber from practicing yoga, said the pain was eased by leaning forward, and she spent hours with her forehead pressed to her legs. A couple of years later, I learned that this is a symptom of pancreatic cancer.
Ellen, who only weighed 105 pounds when I met her, also started losing weight. One day she felt better, and I suggested that we buy some pants that fit her at the discount women's store she liked on 96th Street. I hid my horror when she needed a children's size.
Ellen woke up in pain and asked me to take her back to St. Luke's Emergency Room. She had been diagnosed with kidney stones on our first visit and treated with an injection that kept her pain-free for a day. We weren't worried because Ellen had been told to expect pain until she passed her kidney stones.
This visit was different. Ellen was admitted as soon as they discovered she had lost 20 pounds. After two weeks at St. Luke's, Ellen was referred to the New York nightmare known as Bellevue Hospital. A clinical trial at Sloan-Kettering rescued her from Bellevue. Sloan's attending oncologist was a better actor than Ellen and convinced me that she would recover. In reality, pancreatic cancer statistics are frightening, and the treatment is worse.
Becoming Ellen's Caretaker: A Rollercoaster of Emotions
After chemotherapy, Ellen was treated with narcotics, just like my grandmother in 1958. The most heartbreaking days of my life were spent watching her throw up the pain pills, along with the anti-nausea pills, until she was able to tolerate them. I was her primary caretaker until her brother and sister-in-law helped her move into the Margaret Tietz Center in Queens.
Cherished Moments and Bittersweet Memories at the Margaret Tietz Center
I sat on a reclining chair in Ellen's room, watching TV four or five nights a week. Ellen needed to be turned over every two hours and looked forward to going outside early in the morning. My hardest task was being cheerful while dressing Ellen in the morning because she lost weight every day. She could have been used for an anatomy lesson.
Coping with Loss: My Journey through Grief and Healing
On a typical day, I dressed Ellen for an Arctic expedition before wheeling her outside to an enclosed area that everyone called "The Garden." We sat there among the dying and those who loved them until the day room opened at 8:00. I slept in Ellen's bed until noon when she returned for lunch.
Every other day, I walked two blocks to a delicatessen for a liverwurst sandwich. Ellen picked at the sandwich for two lunches. I spent a few delightful afternoons at Gilda's Club; the rest is a blur.
A Personal Crisis Unfolds: Seeking Help at Presbyterian Hospital
Our neighbor usually went to bed early, but he was awake one night and listened to me cry about Ellen. Although I expected to feel better after a night in bed, I had trouble breathing in the morning. I walked down to 86th Street, stopped for French toast and coffee, and felt worse. So I took the crosstown bus to York Avenue and walked to the ER of Presbyterian Hospital on 68th Street, which was less crowded than St. Luke's.
Devastating News: Coping with the Loss of Ellen
They attached me to a monitor for a few hours before diagnosing me with an anxiety attack. While waiting to be discharged, I called Ellen from the nurse's station. Sadly, her sister-in-law answered, informed me that Ellen had died, and we both started crying.
Forever Changed: Life After Ellen's Passing
A nurse led me back to my bed, and life was never the same.