Eli Sacked Eight Times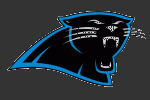 Eli Manning was sacked eight times, as Dallas Cowboys defeated New York Giants 20-8, in Dallas.
I used to think Giants were distracted by cheerleaders, but I think they just played poorly tonight.
When Giants had a chance to pull within two, Hixon dropped another perfectly thrown ball. (Added:) Hixon was confused on another pass, which was intercepted. Kevin Boss and Steve Smith were inconsistent. Amani Toomer was not a factor, and Sinorice Moss got hurt. Giants missed Brandon Jacobs, because Ward and Bradshaw were ineffective.
Giants play Carolina Panthers at home next Sunday at 1 P.M., for home–field advantage in playoffs.