Hopes and Wishes for 2013 New York Giants

In 2008, the New York Giants rewarded their assistant coaches with contract extensions. I wrote about most of the games back then. It seems like a really long time ago. I hope the Giants hire new offensive and defensive coordinators for next season.
The Rest of the 2013 Season
Football is dangerous. I hoped that the Giants would rest their starters, after they placed Brandon Jacobs, their best running back, on the injured reserve list. Jacobs had knee surgery last week. I hope that Brandon Jacobs recovers and rejoins the team next season.
Jason Pierre-Paul will also miss the rest of the season.
The Daily News reported that Pierre-Paul's shoulder is injured so badly, that he cannot do a pushup. Ian Rapoport of NFL.com reported that JPP will miss the rest of the season. I wish Jason Pierre-Paul a speedy recovery. I wish I knew why the New York Football Giants expected him to recover enough to play, without worrying that he could sustain a worse injury, playing in meaningless games for the rest of this disappointing season.
Addicted to Winning
Unfortunately, Coach Tom Coughlin will not let the reserve players finish the season.
I believe that there are two reasons for his decision:
Coach Coughlin wants to win every game
Contract incentives
Protect NY Giants Players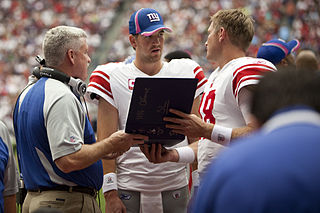 Giants need Manning, Cruz, Rolle, Beason and others next season. Tuck, Brown and Nicks are valuable, but they want to play, because they will be free agents after this season. In any event, Giants should protect some players for the rest of this season. I hope that the Giants replace most of their starters tomorrow. Giants face the Seahawks in a meaningless game that experts expect them to lose.
I has been an awful season. Coach Coughlin described the 2013 offense as:
We've turned the ball over. We put the opponent in position to score. We've denied ourselves drives and given opportunities to the opponent, things that we preached forever about, and because of that and other things, we're certainly not scoring enough points or the way we would like to and so we're disappointed and frustrated just like everybody else.
I do not expect Coach Gilbride to devise an offensive plan to beat the Seahawks tomorrow. I expect Offensive Coordinator #Killdrive to be replaced after this season.
This is Not Fantasy Football
I have watched the Giants win the Super Bowl on television. I have also watched Any Given Sunday in the movies. It is possible, but unlikely that the NY Giants will beat the Seattle Seahawks.
It is more likely that someone could get hurt. I think the Giants should replace Eli Manning with Curtis Painter and Ryan Nassib. Louis Murphy should replace Victor Cruz. On defense, replace Antrel Rolle with Cooper Taylor. Jayron Hosley might get his first start, replacing the injured Corey Webster.
Giants should forget this season and protect their core players. Let's see what happens.
Go Giants!