Bear Grylls Refactors Fear Factor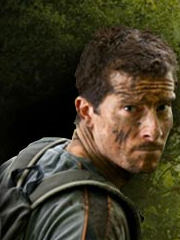 Bear Grylls is back with a new show, and while we have limited details, one thing is certain: he won't be the one risking life and limb this time. I'll delve into how you can become part of the action on NBC's Bear Grylls Adventure.
This show was tailor-made for Bear Grylls, following his previous stint on Get Out Alive with Bear Grylls, an extreme adventure reality-competition series featuring the renowned adventurer.
The current iteration, aptly titled The NBC Bear Grylls Adventure, is the brainchild of a company with a charming name: ElectUs. They've certainly capitalized on the adventure theme here.
ElectUS is led by none other than Ben Silverman, who's not new to producing captivating shows, having previously worked on hits like The Office, Ugly Betty, and The Biggest Loser for NBC.
While I haven't personally watched Mr. Silverman's shows, I'm aware of The Biggest Loser due to its connection to an advertisement for the innovative StreetStrider, an elliptical tricycle. Being a bicycle enthusiast myself, I'm eager to give StreetStrider a spin, though sadly, there are no showrooms in my vicinity, specifically in Lexington, Kentucky.
Starving for Dollars
Mr. Silverman is undoubtedly astute. Transforming weight loss into riveting TV isn't a simple feat, yet Americans have been captivated by shows like The Biggest Loser since 2004. Contestants have endured grueling challenges, pushing their limits for substantial rewards. However, it's important to note that reality TV doesn't always depict reality accurately. Contestant Kai Hibbard, for instance, shed a whopping 118 pounds in just twelve weeks, but she has since spoken out about the unrealistic expectations that such shows perpetuate.
"I have people that come up to me and talk to me and ask me why they can't lose 12 pounds in a week when I did. When I didn't. It didn't happen. It's TV. I helped perpetuate a myth that's dangerous."
Bear Grylls, too, has faced scrutiny for certain instances of staging in his shows, so one can only hope that his new venture maintains authenticity.
Incidentally, after the show, Kai Hibbard regained a significant portion of the weight she lost, underlining the challenges of reality TV's portrayal of weight loss.
Eating Bugs for Dollars
Bear Grylls' stern expression in publicity photos for the new show has raised questions. If history is any indication, contestants on his show might make even more grimaces when faced with eating non-kosher insects.
Although not explicitly mentioned in the press release, Bear Grylls' new show appears reminiscent of Fear Factor, a reality series that challenged contestants with extreme physical, mental, and gastronomic trials under the watchful eye of Hollywood stunt coordinators.
Fear Factor contestants typically competed in pairs, just like the new Bear Grylls show. The challenges often involved consuming insects and other bizarre tasks. I was an avid Fear Factor viewer until I witnessed host Joe Rogan, known for his unflappable demeanor, forcing the nearly blind 75-year-old G. Gordon Liddy to navigate an obstacle course, resulting in a rather unfortunate mishap.
Now or Neverland
Fear Factor originally emerged on Dutch TV as Now or Neverland. The New York Times briefly mentioned "Nerves of Steel" as an alternate title, though additional information on this is scarce.
Drinking Donkey Semen For Dollars
One notorious instance from Fear Factor involved two women drinking donkey semen and urine, a stunt that never made it to American television screens but garnered substantial attention. Desperate times, it seems, can lead to daring deeds.
Why Copy Fear Factor?
Fear Factor enjoyed syndication success after its fifth season, raking in hundreds of millions of dollars. Even in its revival in 2012, the show continued to push boundaries with stunts like being submerged in a tub full of leeches before consuming ten of them. All of these high-stakes challenges were executed under the guidance of professional Hollywood stunt coordinators.
Bear Grylls, with his extensive experience in handling extreme conditions, is the perfect choice to oversee such daring feats.
Fear Factor: Khatron Ke Khiladi
Fear Factor found immense popularity in India, where it was hosted by Akshay Kumar, a Bollywood action star. While Indian versions of the show featured milder stunts compared to their American counterparts, Fear Factor: Khatron Ke Khiladi still won accolades like the Indian Telly Award for "Best Reality Show" during its second season.
The winning season, Fear Factor: Khatron Ke Khiladi – Level 2, involved thirteen women, some minor celebrities, paired with individuals in need of financial assistance. The pairs tackled challenging tasks, involving creepy crawlies and physical challenges, with the weakest performers being eliminated.
Bear Grylls is the logical host
Bear Grylls' extensive knowledge of "creepy crawlies and physical challenges" makes him an ideal choice to host a show in this genre.
How To Meet Bear Grylls On His New Show
If you aspire to be part of Bear Grylls' latest adventure, here's what you need to do for the best chance of being selected:
Fill out an application

Create a compelling video with your partner

Attend an audition with your partner on the specified dates and locations:
** – Detroit – Gardner-White
NOTE: All times are 10 AM — 4 PM local time.