Larry and Me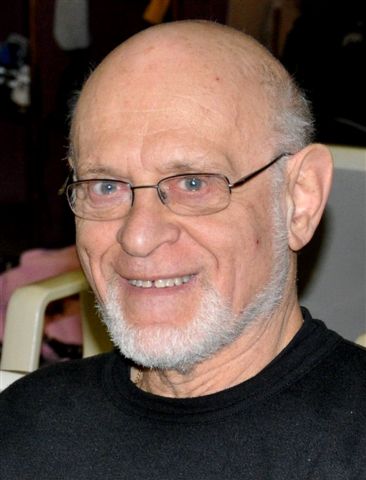 I met Larry Steur on July 17th, 2006, at WoodSongs. Coincidentally, that was also the day I decided to stop drinking. Larry mentioned that I had complained about wanting a drink for another two years. Fortunately, Larry happened to be the most tolerant person I had ever met, and we both managed to overcome that hurdle.
Over time, Larry became someone who knew me almost as well as anyone else. Spending several hours a week walking around Lexington together for a few years will do that to you.
"It Keeps Me Young"
After our first WoodSongs show, I felt a strong urge to get to know Larry better. I remember him struggling a bit as he carried a large amplifier, so I followed behind with a lighter piece. When we finally reached our destination backstage, I couldn't help but ask, "You're the photographer. Why are you doing this?" Larry simply replied, "It keeps me young," before heading back for another object.
The following week, this elderly man claimed that he often rode a bicycle, so we decided to go for a ride. I had trouble keeping up with him as Larry had a better bike and was in much better shape than I was. Larry assured me, saying, "Don't worry, I will train you." His training worked, and soon enough I was able to complete an eight-mile hilly course in just 48 minutes. Nevertheless, we always made time to go for an hour-long walk. Larry believed it was important to walk for an hour every other day and cover eight miles on Saturdays.
Larry also helped me with my diet. We had the same unusual foods in our refrigerators. Yesterday, he complained that I was too thin, so as I write this, I'm indulging in some ice cream for him.
A couple of weeks after our first bicycle ride, I found a new apartment just 4/10 of a mile from Larry's house. With Larry's help, we moved all my belongings in his van.
Walking Around Lexington Kentucky
We started walking together, after I moved.
Larry and I had a unique bond, forged by our shared experiences of physical pain. Larry used to run marathons until he injured his foot, and I, too, faced my own challenges, relying on a knee brace to walk while enduring swelling and other injuries. We never let our discomfort stop us from moving forward, understanding that feeling great all the time was an unrealistic expectation.
In 2008, I encountered a setback when a stomach problem and subsequent back injury kept me bedridden for several months. It was Larry who motivated me to rise above my circumstances and resume walking. We braved sub-zero temperatures and sought shelter in malls during inclement weather, refusing to let anything hinder our determination.
Walking Laps Around Practice Track at University of Kentucky
Our favorite spot for the past year has been the UK practice track—a haven for those nursing injuries. To reach it, we embarked on a mile-long walk, completed four laps on the track, and then journeyed back home. Watching the UK athletes practice added an extra layer of enjoyment to our routine.
Free Software!
If there was one flaw in Larry, it was his tendency to install free software he stumbled upon online, which often wreaked havoc on his computer.
Whenever he found himself in a predicament after installing something, he would call me, sounding bewildered, hoping to evade my playful admonishment for repeating past mistakes. These phone calls always began with his familiar refrain:
I don't know what happened. Can you please come over now and look at my computer?
Oh, how I miss those calls.
Goodbye Larry
Tragically, on March 1, 2011, while we were walking along Euclid Avenue, Larry confided in me about experiencing chest pains—an unprecedented occurrence for him. Concerned, I suggested we make our way to his house, offering to drive him to the emergency room if he continued to feel sick. Heartbreakingly, Larry passed away merely half a block later.
Remorse fills my heart to this day as I reflect on the terrible mistake I made.
I failed to call an ambulance for Larry when he first mentioned his chest pains, unknowingly neglecting the severity of the situation. The weight of this error bears heavily on my conscience, serving as a constant reminder of the preciousness of life and the significance of immediate action in times of distress. I deeply regret my inaction, forever haunted by the knowledge that I could have potentially saved my dear friend's life.