New York Giants 2017-2018 TV Schedule / Results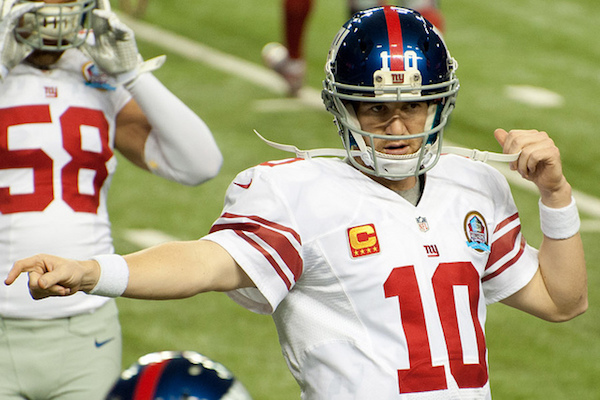 Welcome to the 93rd season of New York Giants football.
It is the second season for Coach Bob McAdoo, the first season for wide receiver Brandon Marshall, and the first season without Victor Cruz since 2010.
2016 Giants won 11 games and qualified for the playoffs.
The 2017 Giants only won 3 games.
Giants will have a new coach next season, so let's stay positive. Go Giants!
NY Giants 2017-2018 Season
NOTE: Sundays except September 18, November 23. Times are US/Eastern, PM. Listen to games on Giants.com or on WFAN 660 AM.
Previous New York Giants Seasons