About Where Did My Brain Go?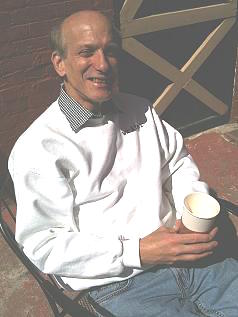 Welcome to my blog.
I was born and raised in Brooklyn, New York. I learned computer programming in 1982, Web apps in 1994.
Where Did My Brain Go? introduced me to blogging. I intended to write about traumatic brain injuries, but it was depressing.
Most of my 300+ articles are about Bear Grylls and the New York Football Giants.
I published a novel in 2012. Sociopathic Surgeon is a terrifying story about a sociopathic surgeon and her sociopathic family. I am writing my second novel, but it taking longer than expected.
Do you use WordPress? You can send email with shortcodes and attachments from the WP dashboard with my Quick Mail WordPress plugin.
I lost interest in WordPress, from the Gutenberg editor and plans to use this "mystery meat" editor throughout WordPress.
I recommend calmPress as a WordPress replacement.
Do you have questions? Send me a note if you have a question or comment.
Geek Notes
Where Did My Brain Go? runs on a wonderful Linode VPS.
Content is managed by WordPress, formatted with a theme by Kubasto.
Thank you for visiting my blog!