United for Care at TattooFest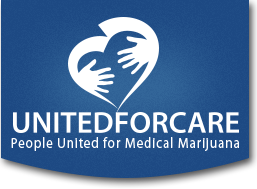 I will be attending the 15th annual TattooFest, at the Bradenton Convention Center in Palmetto, Florida.
TattooFest is a three day gathering of tattooists, body piercers, and their fans. Potential piercers can attend seminars.
Fans can get pierced and tattooed by visiting artists. Everyone can attend a variety of tattoo contests. "Best coverup" sounds interesting.
Learn more at: tattoofest.com
Meet Me at TattooFest
You can meet me at TattooFest on Sunday March 30, 2014. I will be at the United for Care booth from noon until 4:30 PM.
I will be joining a group of dedicated volunteers at TattooFest, to remind Florida residents to approve medical marijuana on Election Day.
Vote for Medical Marijuana in Florida
Although polls indicate that most Floridians are in favor of legalizing medical marijuana, some people would rather keep it illegal.
Florida will not have medical marijuana next year, unless 60% of voters approve it on Election Day.
Voters must get out on Election Day and vote!
You can help United for Care's efforts to bring medical marijuana to Florida by volunteering a few hours a week, and donating a few dollars to this motivated organization.
But most of all, vote #YesOn2 on Election Day.