Quick Mail | WordPress Plugin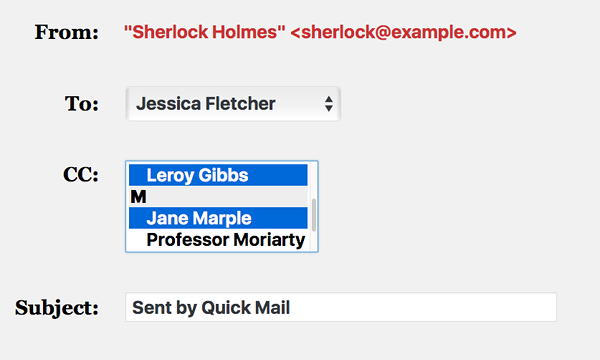 Quick Mail is the easiest way to send an email with attachments to WordPress users on your site.

Compatible with multisite. French and Spanish translations.
Get Quick Mail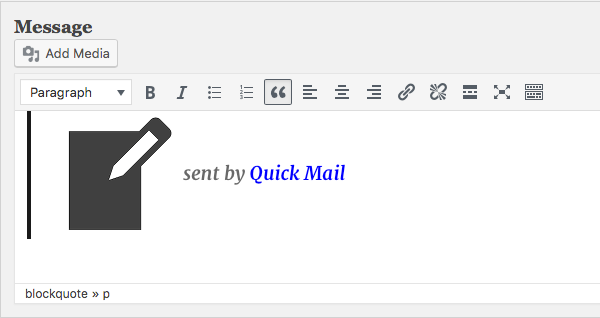 Learn More
Quick Mail is the best way to send mail from the WordPress dashboard or with WP-CLI. Quick Mail 3.2.7 fixes a bug reported on Github.